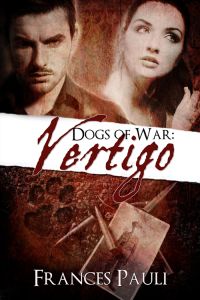 Find the Book of the Week on Amazon!
Genevieve Oliver doesn't break the law. She doesn't take risks, and
she definitely doesn't believe in anything weird. So getting pulled
over for speeding on the way to pick up her new dog wasn't exactly on
her to do list. Even more surprising, the cop who shows up at her
window seems familiar. She's never seen him before, and yet, just
looking at the man makes her want to cry.
Now Viv is bouncing between two lives and being stalked by something
evil in both of them. As the love story of two soldiers unfolds, her
own heart opens for a man who may not even be available. Not that she
has time to worry about minor details. If she can't figure out the
demon's identity fast, Viv could lose more than just her life. She
could lose everything she never believed in.