While most of the United States prepares to binge on candy or puts the finishing touches on their costumes, a select group of writers from all over the world are steeling themselves for 30 days of literary abandon with NaNoWriMo. NaNoWriMo stands for National Novel Writing Month; an event where the competent, the reckless, and the (slightly) insane attempt to create the first draft of a novel solely in the month of November.  Even if a writer completes the challenge, there's no guarantee that the results will be usable, let alone the next instant classic of genre fiction.  Even so, there's dozens of lovely books to come out of NaNoWriMo, and whether you're a reader looking for your next literary fix or a writer looking for inspiration, here's a spotlight on ten genre novels that began life as successful NaNoWriMos.
1. King Maker by Maurice Broaddus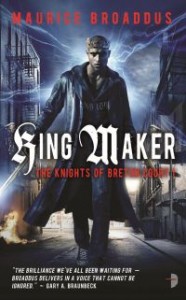 The King Arthur myth gets dramatically retold through the eyes of street hustler King, as he tries to unite the crack dealers, gangbangers and the monsters lurking within them to do the right thing. From the drug gangs of downtown Indianapolis, the one true king will arise.
Buy
[http://www.amazon.com/King-Maker-Knights-Breton-Court/dp/0857660527/ref=sr_1_2?ie=UTF8&qid=1383084272&sr=8-2&keywords=king+maker]
2. Greetings from Buena Rosa by Nathan Crowder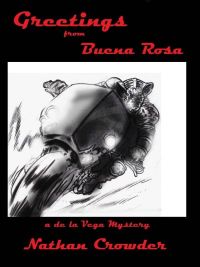 When Manuel de la Vega testified against his fellow officers in a corruption investigation within the Mexico City Police Department, he knew his old life was over. He fled the country, joining the police force in Cobalt City, center of the superhero world.
But when his cousin is accused of murder in a company-run border town, Manuel finds himself making a long-overdue return to Mexico. With a signed confession in the hands of the police, it might not matter how innocent she is.
It will take all of his craft and guile and the help of Manuel's half-panda assistant Snowflake to see that justice is done in Buena Rosa. And if all that fails, he may have no choice but to resurrect the life he thought he had left behind–that of the masked vigilante Gato Loco!
[http://www.amazon.com/Greetings-From-Buena-Rosa-Mysteries-ebook/dp/B0012ILKDK/ref=sr_1_1?ie=UTF8&qid=1382479321&sr=8-1&keywords=greetings+from+buena+rosa]
3. Shades of Milk and Honey by Mary Robinette Kowal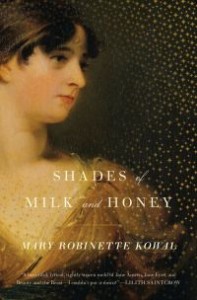 Shades of Milk and Honey is an intimate portrait of Jane Ellsworth, a woman ahead of her time in a world where the manipulation of glamour is considered an essential skill for a lady of quality. But despite the prevalence of magic in everyday life, other aspects of Dorchester's society are not that different: Jane and her sister Melody's lives still revolve around vying for the attentions of eligible men.
Jane resists this fate, and rightly so: while her skill with glamour is remarkable, it is her sister who is fair of face, and therefore wins the lion's share of the attention. At the ripe old age of twenty-eight, Jane has resigned herself to being invisible forever. But when her family's honor is threatened, she finds that she must push her skills to the limit in order to set things right–and, in the process, accidentally wanders into a love story of her own.
Buy [http://www.amazon.com/Shades-Milk-Honey-Glamourist-Histories/dp/0765325608/ref=sr_1_1?s=books&ie=UTF8&qid=1382855585&sr=1-1&keywords=shades+of+milk+and+honey ]
4. The Magic Shop by Justin Swapp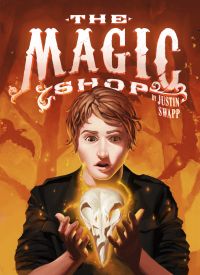 When Marcus and Ellie's grandparents decide it would be good for them to tend the family business, the children discover a strange, secret world that has been kept from them all their lives. Not only is the family business a front, but the children learn that they've only narrowly escaped death since their birth.
Follow the children, clue by clue, as they uncover the magical feud that has plagued their family for generations.  Will the children survive? Will they find their parents? Those are the small questions. First they must discover the secret their grandparents have been keeping from them all these years. It all comes down to what's hidden at the Magic Shop.
Buy [http://www.amazon.com/The-Magic-Shop-justin-swapp-ebook/dp/B00CJCUCTG ]
5. Unlikely by (The Genre Underground's Own!) Frances Pauli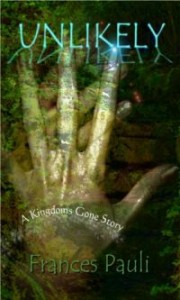 Satina knows more than anyone that gangs are bad news. As a Granter, she uses her magic to help people escape them. So far, her sole reward has been a life on the run, dodging from pocket to pocket and only landing in the ordinary world long enough to put her special skills to use.When the goodmother arrives in Westwood, however, a magic-hungry gang is just one step behind her, and their leader wants more than just the town. He wants Satina, and he'll do anything, use anyone, to get her. Though Satina finds an unlikely ally in Marten, the imp Skinner who manages to help more people than he hurts, it will take all the power they can summon to keep Westwood's secrets from falling into the wrong hands, to keep one wide-eyed girl from following the wrong man, and to keep Satina herself from falling in love with the only person in the world who knows how much of a fraud she really is.
[http://www.amazon.com/Unlikely-Kingdoms-Gone-Story-1/dp/1482335557/ref=sr_1_1?s=books&ie=UTF8&qid=1383085198&sr=1-1&keywords=unlikely+by+frances+pauli]
6. ELEGY by (The Genre Underground's Own!) Christopher Kellen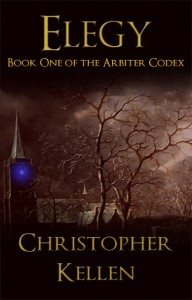 D'Arden Tal arrives at the city of Calessa to reclaim it from darkness. Even to enter, he must fight his way past the corruption gathering at its gates. Armed with only his mind, his crystalline sword and the sheer force of his will, D'Arden must shatter the chains of corruption which threaten to consume every soul within those stone walls. Deep beneath the earth, he discovers an evil which will cause him to question his faith, his devotion, and his very existence.
Buy [ http://www.amazon.com/Elegy-Arbiter-Codex-Christopher-Kellen-ebook/dp/B005ESFMMY/ref=sr_1_1?ie=UTF8&qid=1383085451&sr=8-1&keywords=elegy+christopher+kellen ]
7. Cinder by Marissa Meyer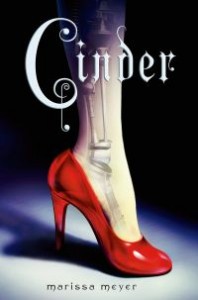 Humans and androids crowd the raucous streets of New Beijing. A deadly plague ravages the population. From space, a ruthless lunar people watch, waiting to make their move. No one knows that Earth's fate hinges on one girl. . . .
Cinder, a gifted mechanic, is a cyborg. She's a second-class citizen with a mysterious past, reviled by her stepmother and blamed for her stepsister's illness. But when her life becomes intertwined with the handsome Prince Kai's, she suddenly finds herself at the center of an intergalactic struggle, and a forbidden attraction. Caught between duty and freedom, loyalty and betrayal, she must uncover secrets about her past in order to protect her world's future.
[http://www.amazon.com/Cinder-Lunar-Chronicles-Marissa-Meyer/dp/B00E8UZM42]
8. Darwin Elevator by Jason Hough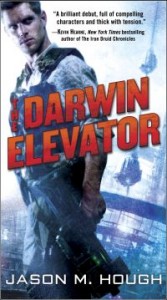 In the mid-23rd century, Darwin, Australia, stands as the last human city on Earth. The world has succumbed to an alien plague, with most of the population transformed into mindless, savage creatures. The planet's refugees flock to Darwin, where a space elevator—created by the architects of this apocalypse, the Builders—emits a plague-suppressing aura.
Skyler Luiken has a rare immunity to the plague. Backed by an international crew of fellow "immunes," he leads missions into the dangerous wasteland beyond the aura's edge to find the resources Darwin needs to stave off collapse. But when the Elevator starts to malfunction, Skyler is tapped—along with the brilliant scientist, Dr. Tania Sharma—to solve the mystery of the failing alien technology and save the ragged remnants of humanity.
Buy [http://www.amazon.com/Darwin-Elevator-Dire-Earth-Cycle/dp/0345537122/ref=sr_1_1?s=books&ie=UTF8&qid=1382855507&sr=1-1&keywords=darwin+elevator]
9. Wool by Hugh Howley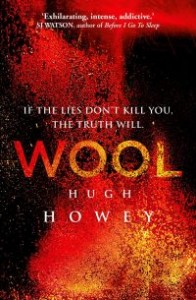 In a ruined and toxic landscape, a community exists in a giant silo underground, hundreds of stories deep. There, men and women live in a society full of regulations they believe are meant to protect them. Sheriff Holston, who has unwaveringly upheld the silo's rules for years, unexpectedly breaks the greatest taboo of all: He asks to go outside.
His fateful decision unleashes a drastic series of events. An unlikely candidate is appointed to replace him: Juliette, a mechanic with no training in law, whose special knack is fixing machines. Now Juliette is about to be entrusted with fixing her silo, and she will soon learn just how badly her world is broken. The silo is about to confront what its history has only hinted about and its inhabitants have never dared to whisper. Uprising.
Buy [http://www.amazon.com/Wool-Hugh-Howey/dp/1476733953/ref=sr_1_2?s=books&ie=UTF8&qid=1382855555&sr=1-2&keywords=wool ]
10. The Night Circus by Erin Morgenstern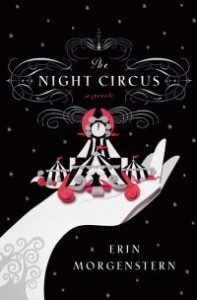 The circus arrives without warning. No announcements precede it. It is simply there, when yesterday it was not. Within the black-and-white striped canvas tents is an utterly unique experience full of breathtaking amazements. It is called Le Cirque des Rêves, and it is only open at night.
But behind the scenes, a fierce competition is underway: a duel between two young magicians, Celia and Marco, who have been trained since childhood expressly for this purpose by their mercurial instructors. Unbeknownst to them both, this is a game in which only one can be left standing. Despite the high stakes, Celia and Marco soon tumble headfirst into love, setting off a domino effect of dangerous consequences, and leaving the lives of everyone, from the performers to the patrons, hanging in the balance.
Buy [http://www.amazon.com/Night-Circus-Erin-Morgenstern/dp/0307744434/ref=sr_1_1?s=books&ie=UTF8&qid=1382855632&sr=1-1&keywords=the+night+circus ]
Need more?  Check out some more books put out by Genre Underground Authors.